They've got Hattitude!
This is a new program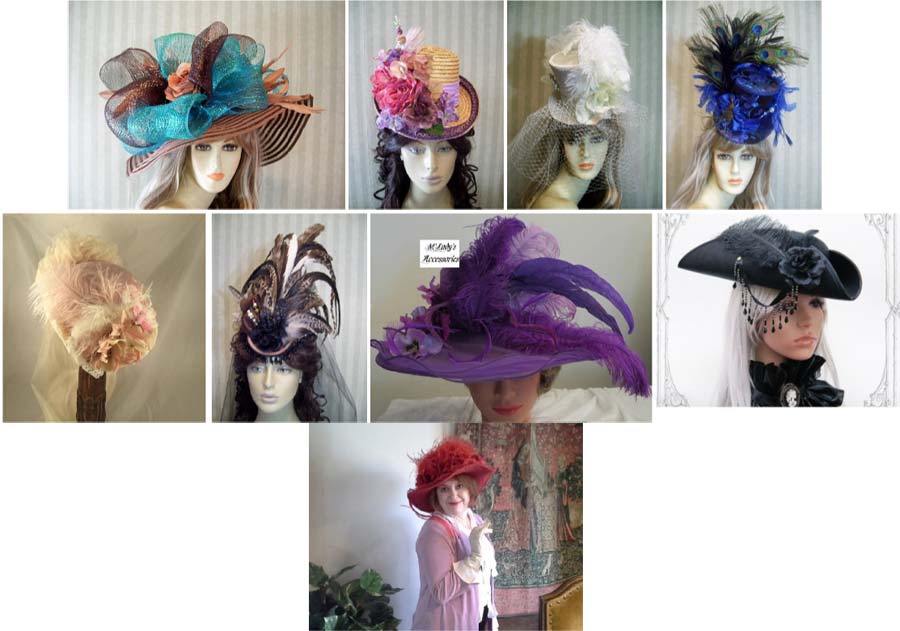 Hats off to Victorian Women!
Historical "Hatiquette"
Trimmed with frills, feathers, flowers, veils, jewels and ribbons, hats were a "must-have" fashion accessory for women in the 1800s. From the frilly bonnets of the 30's and 40's to the elaborate touring and tea hats of the 40s' and 60's to the offbeat 90's industrial revolution- inspired, "Steam punk" hats, American women like their British counterparts, kept up with the styles. From prosperity through the strife of the Civil War and Reconstruction beyond, during the long reign of Queen Victoria, hats were de rigueur. Author, editor and journalist Carlotta Holton explains the fascinating history of these hats and demonstrates her colorful, stylish and often whimsical collection of Victorian headwear.
To book a presentation contact her at salempact@verizon.net or call 973-927-2983
Oct. 3 2018, The Psychological Control of Superstitions, Mt. Arlington STAYS
Hats off to Victorian Women! Fall, 2018 at The Chester Public Library, Main St. Chester, NJ (specific date to be announced)